Company Profile
We conduct our business under the Corporate Philosophy,
"The Highest Quality for Everyone, Everytime"
History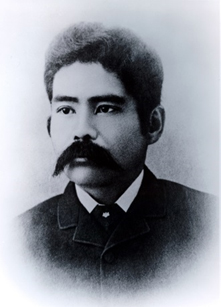 In 1880 Hakaru Isono, Meidi-ya's founder, left Japan after graduating from The University of Tokyo and settled in London as Mitsubishi's first overseas student.
After studying business for more than 3 years in London, he assumed a purser on a newly built ship "Yokohama Maru", built at Glasgow in 1884.
During 2 months on the ship on his way back to Japan, he learned about ship chandler business at the occasion of every port call.
In 1885 he established Meidi-Ya in Yokohama and started ship chandler.
Since then, Meidi-Ya has been supplying ship stores and expanded business to Meidi-Ya's premium supermarkets, Food production, Importing and Exporting of Food products, Wines and Spirits.
With more than 135 years of experience and expertise, Meidi-Ya has become one of the most reputable company in Japan.