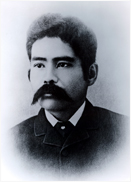 In 1880 Hakaru Isono, Meidi-ya's founder, left Japan after graduating from The University of Tokyo and settled in London as Mitsubishi's first overseas student.
After studying business for more than 3 years in London, he assumed a purser on a newly built ship "Yokohama Maru", built at Glasgow in 1884.
During 2 months on the ship on his way back to Japan, he learned about ship chandler business at the occasion of every port call.
In 1885 he established Meidi-Ya in Yokohama and started ship chandler.
Since then, Meidi-Ya has been supplying ship stores and expanded business to Meidi-Ya's premium supermarkets, Food production, Importing and Exporting of Food products, Wines and Spirits.
With more than 130 years of experience and expertise, Meidi-Ya has become one of the most reputable Marine suppliers in Japan.

Being fully aware that our business is an indispensable part of world shipping business, taking "Frontier Spirit"inheriting from our founder and being proud of a member of ship chandler business society, we provide our excellence in service to esteemed customers as their best partner, with our corporate philosophy"Highest Quality for Everyone Every Time".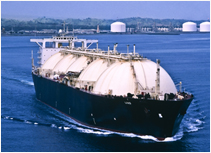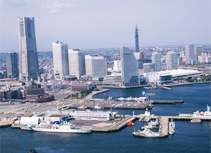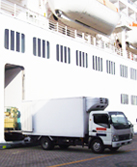 Meidi-ya is proud of our track record of 130 years of serving esteemed clients with provisions, beverages, bonded stores, deck & engine stores, cabin stores, hotel stores, stationery, safety materials, nautical publications, we supply the complete range of ships stores to the various type of vessels not only at the Japanese ports, but also in Singapore as well as the major foreign ports.
Moreover, Meidi-Ya wholesales bonded beer, spirits, cigarettes and meats to other ship chandlers and export Japanese food to the overseas customers.
Meidi-Ya as a ship supplier commits to satisfy our customers' ever-changing needs.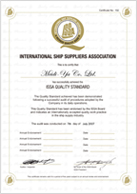 ISSA QUALITY STANDARD CERTIFICATE
The International Ship Suppliers Association (I.S.S.A) issues Certificates of ISSA QUALITY STANDARD to the ship suppliers who pass the I.S.S.A. audit satisfactorily.
ISSA QUALITY STANDARD, based on the world recognized ISO Standard, has been tailor-made to apply especially to the Ship Supply Industry.
Meidi-Ya was awarded this Certificate in 2007.
Safety of food and beverages we supply
With strict government's safety standard, Meidi-Ya is supplying perishable foods, dry foods, beverages etc. to ships with special care.
We welcome your order either small or large quantities.